Services adapted to condominiums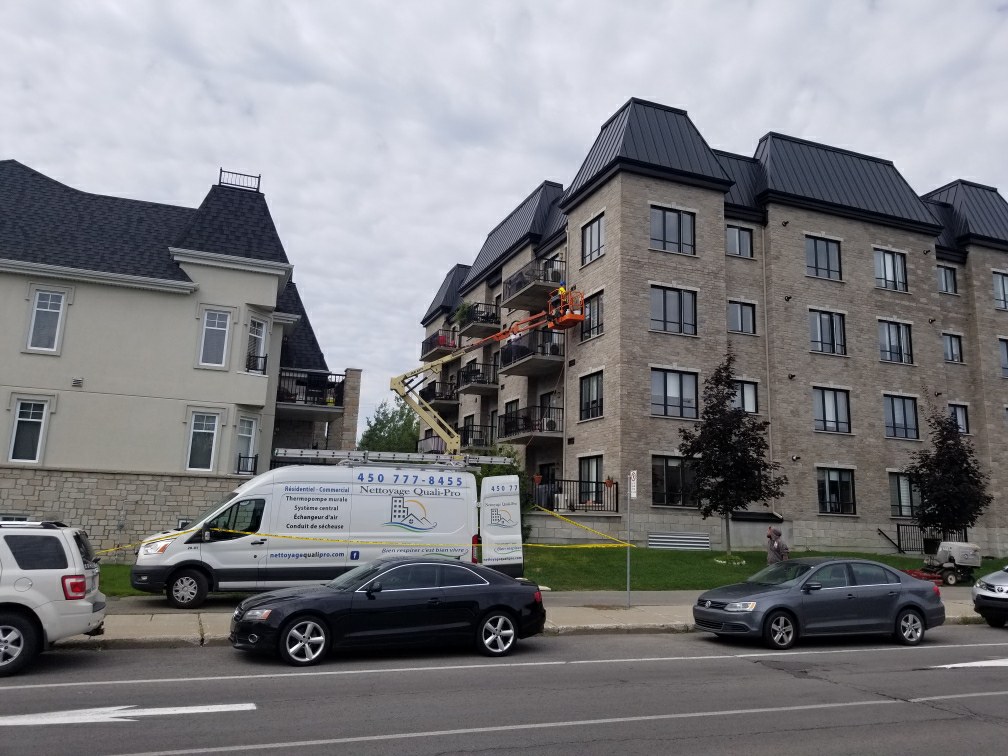 ADVANTAGEOUS GROUP PRICE!

Special rates for groupings of co-ownerships.
Contact us!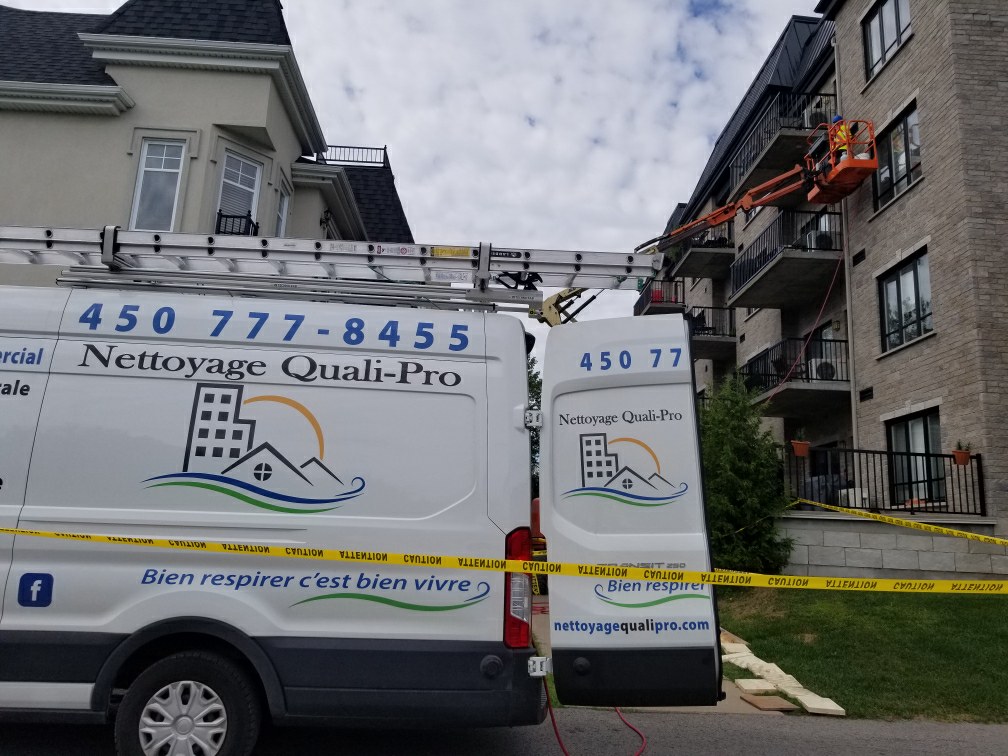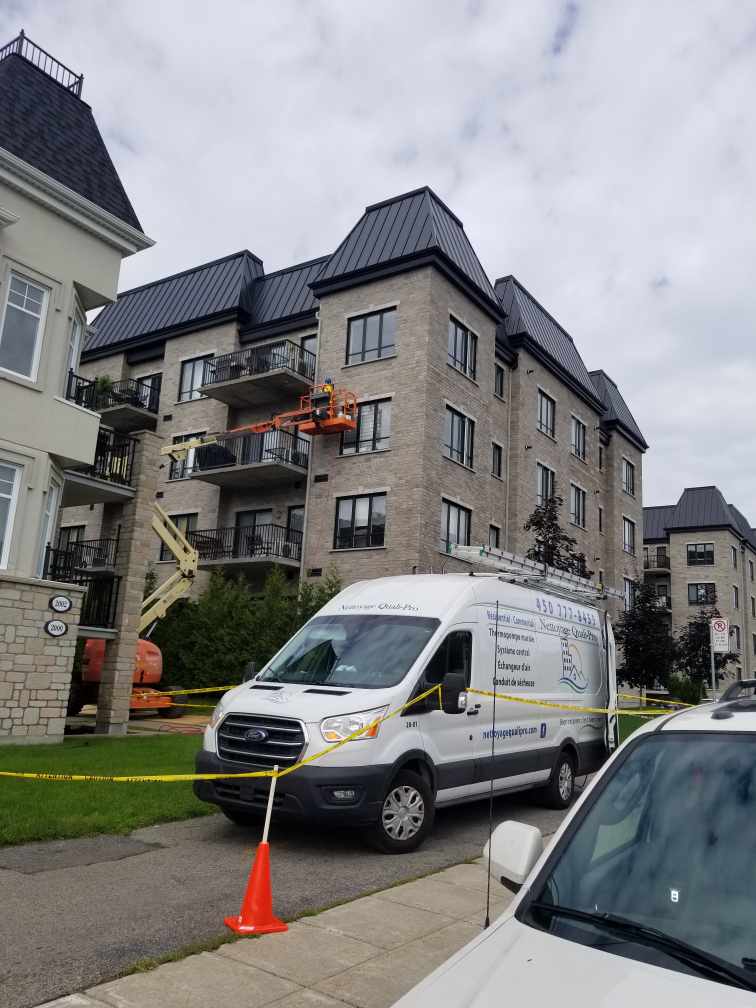 Professional and courteous ventilation duct cleaning service
To carry out our state-of-the-art ventilation duct cleaning, we use the best specialized equipment on the market, and our experienced technicians are constantly trained to properly perform all the necessary work.
It's not a show even if it's impressive!
Our high-performance factory truck mounts allows efficient and thorough cleaning of your ventilation ducts.
Despite all the power at our disposal, we only only use the strength of suction necessary to protect and preserve the life of your equipment and ventilation ducts.
QUALITY BEFORE QUANTITY

 
Your well-being is our priority! And that's why, in our eyes, a quality service is more important than a quantity of work carried out.
We take the time to serve you well in order to offer you a healthier environment thanks to clean ventilation ducts!
How often should you have your ventilation ducts cleaned?
Several factors influence the frequency of cleaning of your ventilation ducts, in particular: the presence of pets, surface dust, and how your ventilation systems are being used.
We recommend a complete cleaning every 3 to 5 years.
Of course, if you suffer from allergies or respiratory problems we recommend a shorter cleaning frequency.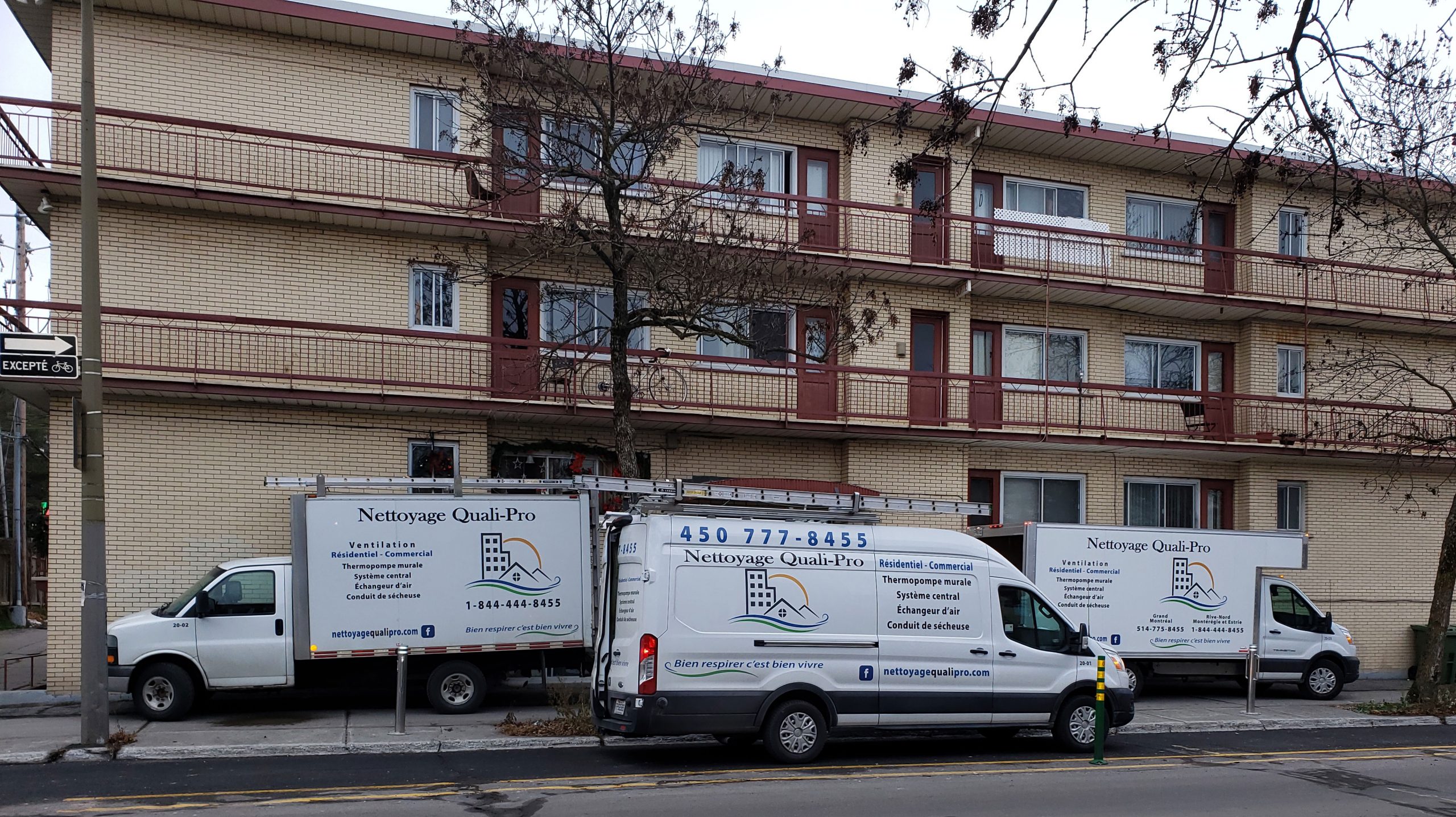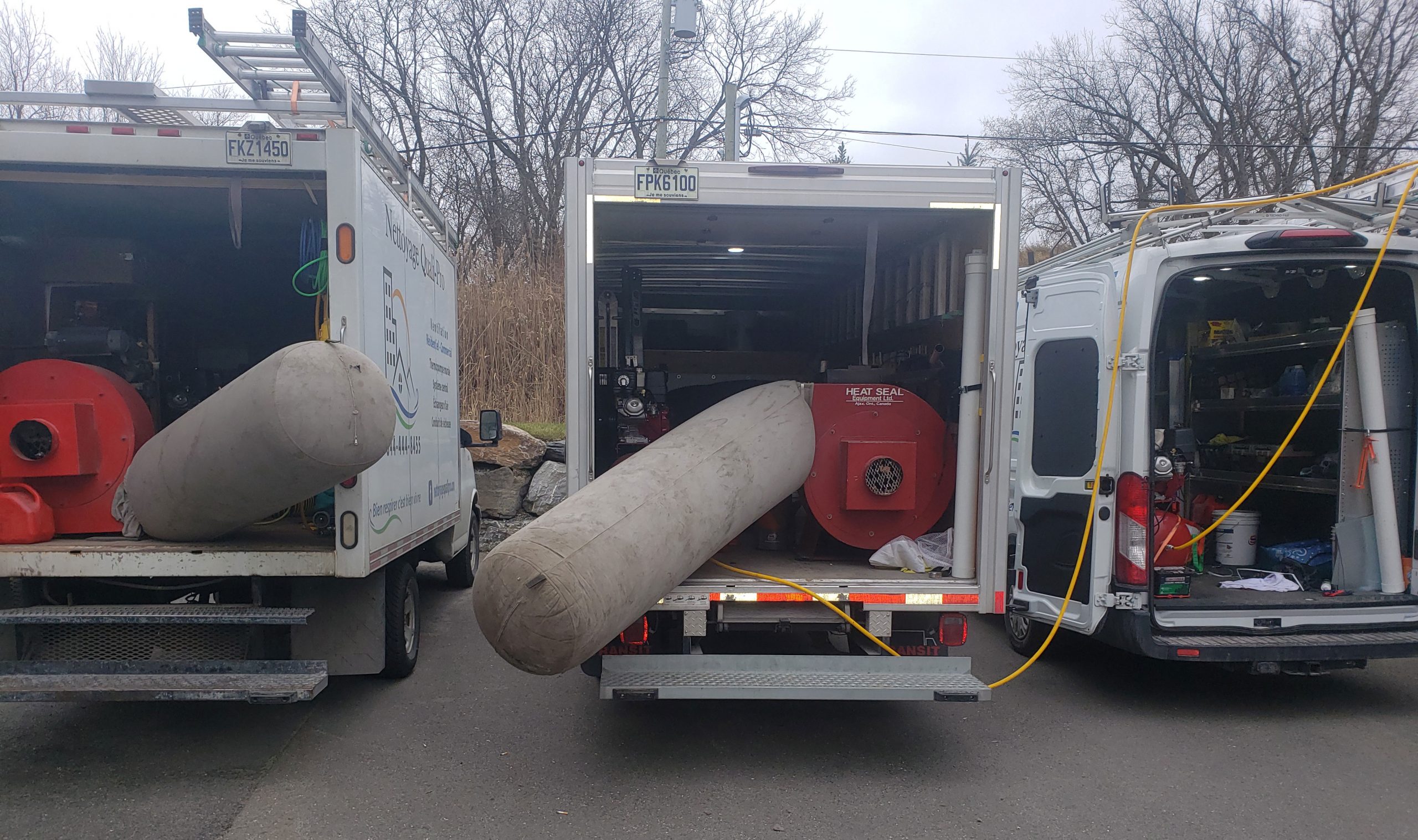 CLEANING VENTILATION DUCT... WHY?
EXPERTS IN VENTILATION DUCT CLEANING AT YOUR SERVICE
Our team of technicians specialized in cleaning ventilation ducts is constantly trained according to the standards and latest developments in the industry. We take care to carry out the necessary work in all the details in order to offer you a cleaning of your ventilation ducts worthy of the highest standards.
In addition, you can count on the most courteous service every time! We will leave the place as it was on our arrival after cleaning your ventilation ducts.
INDOOR AIR QUALITY IS OFTEN WORSE INSIDE THAN OUTSIDE
Our expert technicians in cleaning ventilation ducts can count on the most efficient equipment on the market, to ensure a complete cleaning of your ventilation ducts our factory trucks are equipped with dust sensors that can adequately capture and filter dirt, dust and particles to provide you with healthy air to live better!
INDOOR AIR QUALITY IS OFTEN WORSE INSIDE THAN OUTSIDE
It is no secret that the quality of indoor air is very often poorer due to poor ventilation and an accumulation over time of harmful particles, bacteria, metal residues. This can harm the respiratory system, the immune system and lead to health problems. Cleaning your ventilation ducts is essential to promote good health because breathing well is living well!
WHY CALL ON NETTOYAGE QUALI-PRO TO CLEAN YOUR VENTILATION DUCT
Many people try the experience of cleaning their ventilation ducts themselves and realize that they cannot do the job because corners and curves of the ventilation ducts are difficult to access. Also, it is unfortunately easy to create cracks in the ventilation ducts and damage the ventilation ducts device.
In addition to working with various specialized equipment for cleaning ventilation ducts, our technicians have the expertise and experience to perform the best cleaning of your ventilation ducts.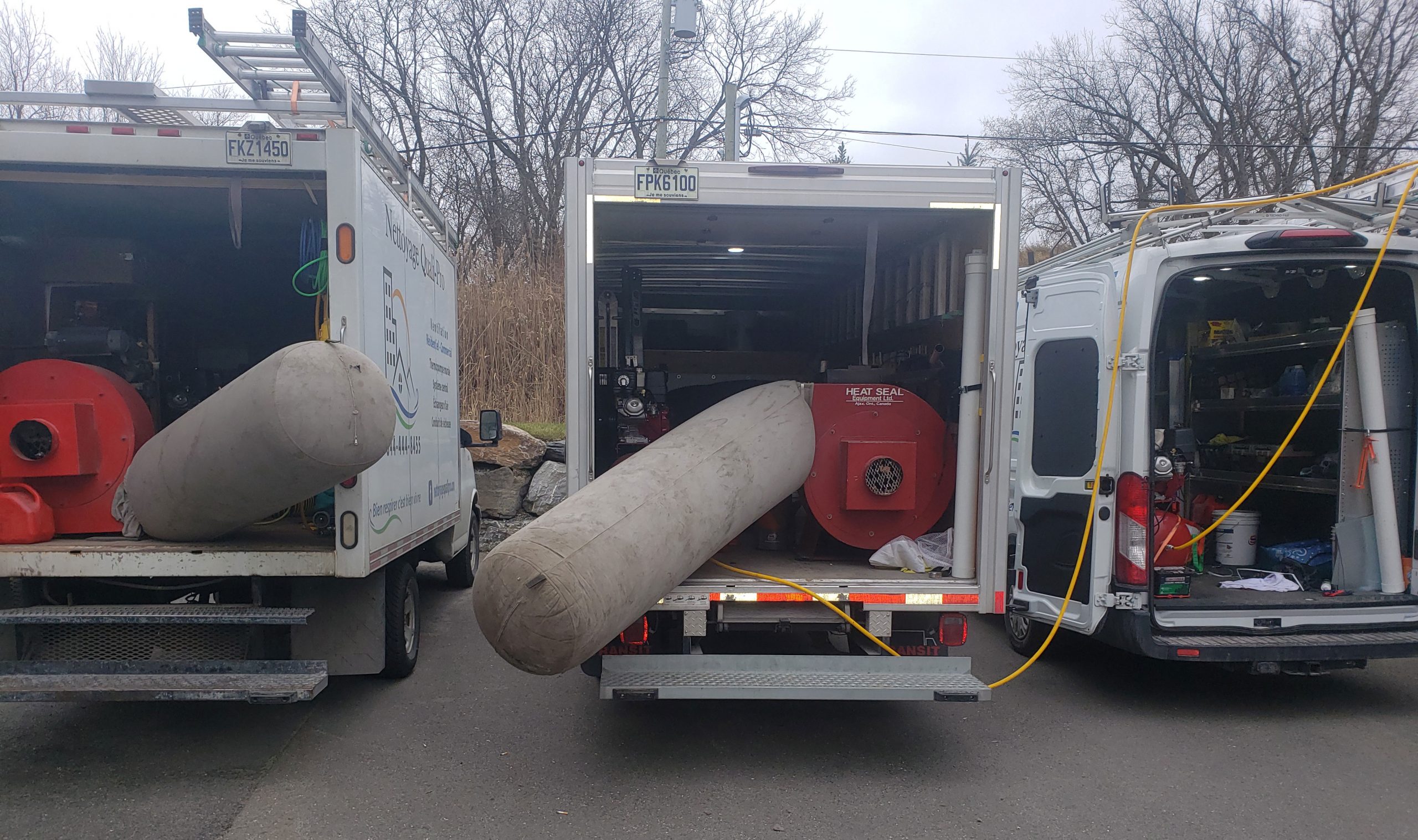 POWERFUL FACTORY TRUCK MOUNTS FOR OPTIMAL RESULTS.
SFP process for maximum cleaning!
We use the Suction-Friction-Pulse cleaning process which is the most effective method for cleaning ventilation ducts. Here is a description of the 3-step process.
1. SUCTION
We apply negative pressure to the duct to be cleaned to suck up all the residue using two state-of-the-art equipment:
Factory truck mounts that are equipped with a gas powered vacuum using a 27hp engine that draws above 15,000 CFM.

Portable equipment that has a suction force of 6,000 CFM.

Hypervac technology, the HEPA filter captures 99.9% of dust.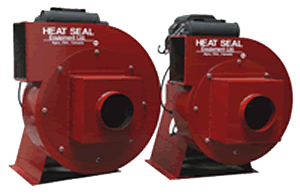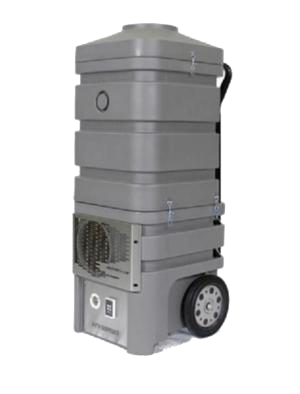 2. FRICTION
To clean the duct walls optimally, we use a system of pneumatic whips, which allows us to pass delicate sections and bends with great efficiency.
Many companies only use a brush, which greatly limits the quality of the cleaning.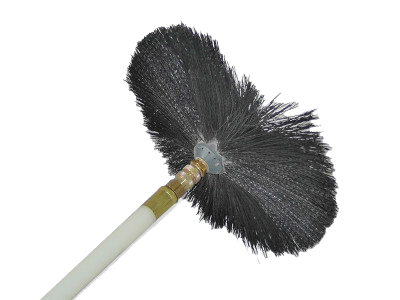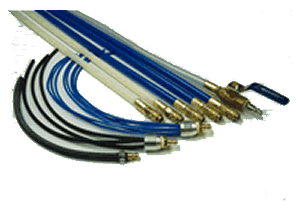 3. PULSE
In order to repatriate all the residues and to collect all the dust that is stuck in the corners, the pulse method ensures a complete cleaning.
Our extremely powerful gas compressors push up to 25 CFM and 185 psi to ensure optimal work.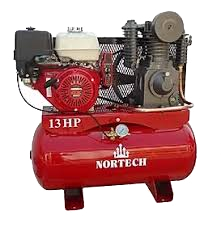 Professional duct cleaning services